Breast Reconstruction is a procedure which aims to rebuild one or both breasts after a woman has undergone a partial or full mastectomy. The treatment may include using implants or your own tissue and skin to recreate natural-looking breasts. The surgery is intended to realign or restore your body shape and improve your self-confidence.
WHO IS IT FOR?
Women who have undergone breast-conserving surgery or a lumpectomy
Women who have had a partial or full mastectomy
SUCCESS
Free flap surgery success rates are almost 98%
Implant-based surgery success rates are around 95%
RECOVERY TIME
After implant surgery, you may be able to go home the following day
For more extensive surgeries, you may have to stay for several days
Bruising and swelling will generally subside in 6-12 weeks
POTENTIAL SIDE EFFECTS
Tissue failure
Asymmetry
Bleeding
Infection
Build-up of fluid or blood
Leakage and rupture
Loss of sensitivity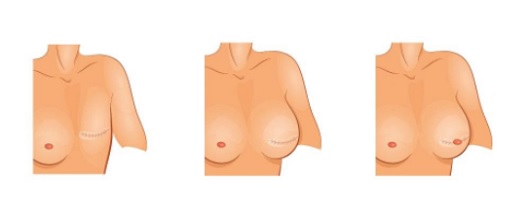 BEFORE TREATMENT
Discuss with your surgeon which method of surgery is best for you and the results you are looking for.
DURING TREATMENT
You will undergo general anesthetic for the duration of the procedure.
How long the surgery will take depends on the exact nature of the surgery you require.
AFTER TREATMENT
Do the recommended exercises and wear bras or support garments to help reduce swelling, discomfort and fluid collection. Slowly return to your normal activity level when you feel you can.