If you're searching for a natural way to regain a youthful look, then a facial fat transfer (FFT) may prove as a solution. It is a cosmetic procedure which involves transferring your own body fat into your face, in order to enhance or smoothen your features. The details of the procedures, its preparation and associated risks are covered here.
WHO IS IT FOR?
Individuals looking for a long-lasting and natural way to regain a youthful look
Individuals looking to increase the volume of facial areas that appear sunken
SUCCESS
The success rate varies among patients and most cases have reported a retainment rate between 50-70%
RECOVERY TIME
It takes around 2 weeks for the swelling to subside and around 3 weeks for the effects to show. This varies largely from patient to patients and also depends on their health and lifestyle.
POTENTIAL SIDE EFFECTS
Swelling
Bruising
Infection
Hematoma
Allergic reactions
Numbness/Alterations in sensations in the face.
ALTERNATIVE TREATMENTS
Botox Injection
Dermal Fillers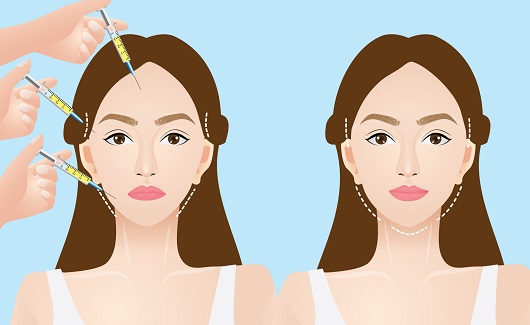 BEFORE TREATMENT
Have a consultation with your surgeon to discuss your expectations and goals.
Undergo a physical assessment of your face, so that the best possible treatment plan can be devised.
Quit smoking a few weeks prior to the surgery.
Only take medication that has been approved by your surgeon.
Arrange for a drive back home post-op and for some help immediately following the treatment.
DURING TREATMENT
You will either be placed under local or general anaesthesia. If you are having the procedure under local anaesthesia, then make sure to stay calm during the procedure.
AFTER TREATMENT
Take time off from work and studying to recover and rest.
Keep your face protected for a few weeks after the surgery, avoid exposing it to the sun or any other harsh conditions.
Avoid smoking and taking medication that has not been prescribed by your doctor.
Follow the guidelines prescribed by your surgeon to reduce and care for the swelling and bruising you will have after the procedure.